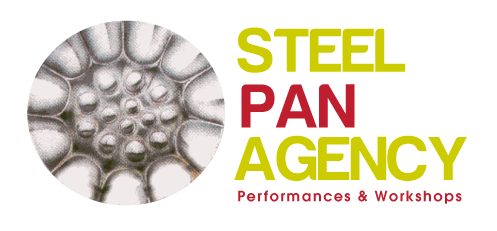 Steelpan Grades and Tutor qualifications
GRADES
PRSSV Grades Initial - 8 are individual exams suited for steelpan pupils in schools, steelband community groups or individuals learning to play a steelpan. Pupils can start from any level listed below depending on their ability. Qualified Steelpan Tutors will have the skills to assist pupils through each of the stages and experienced Steelpan Tutors without this qualification will have assistance from PRSSV. Soprano/Tenor pans, Double Soprano/Double Tenor pans, Double Seconds are included in these examinations.
Entry level: Grade Initial
Level 1: Grade 1-3 (Primary Level)
Level 2: Grade 4-5 (GCSE)
Level 3: Grade 6-8 (A-Level)
Level 4: Certificate in Performance
Cost:
Entry level: £35 Grade Initial
Level 1: £40 Grade 1, £40 Grade 2, £60 Grade 3
Level 2: £60 Grade 4, £70 Grade 5, £80 Grade 6
Level 3: £80 Grade 6, £80 Grade 7, £130 Grade 8
AWARDS
PRSSV Awards is a Level 1 qualification and it has 4 stages. These awards are suited for groups working as ensembles in a school steelband or a community steelband. A large group of pupils can work together on single pieces of music with individual parts to be assessed for the examination. All steelpan range of instruments from the Steelband Orchestra is included.
Stage 1: Emerald
Stage 2: Ruby
Stage 3: Sapphire
Stage 4: Diamond
Cost:
Stage 1: Emerald £10 per candidate
Stage 2: Ruby £15 per candidate
Stage 3: Sapphire: £20 per candidate
Stage 4: Diamond: £25 per candidate
STEELPAN TUTOR QUALIFICATIONS
This is a Level 4 Qualification that has 3 units. It is a recognised qualification of Teacher Competences in World Music. The work for these units includes the option of distant learning through video calls and email or in a classroom setting at the Dominion Centre in Southall, Middlesex. The qualification prepares the tutor to assist pupils with their Grades as well as an in-depth study to be a qualified steelpan tutor.
Unit A: Preparation of Students for Level 1
Unit B: Preparation of Students for Level 2
Unit C: Preparation of Students for Level 3
Cost: £580 per unit