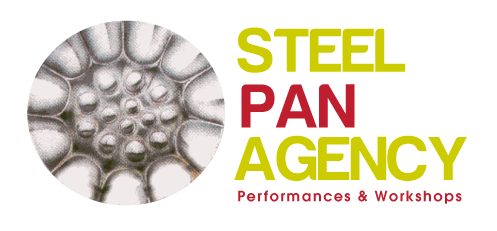 "Amazing Day! What a fantastic lady Shareen is... 180 pupils taught over the day!"
Claire Godzisz, Hester's Way Primary School
Steel Pan Agency: An Inspiring Journey of Passion and Excellence
Founded by visionary businesswoman Shareen Gray in 2010, Steel Pan Agency is a testament to the enduring love and dedication to the art of steel pan music. Shareen's own musical journey began at the age of 12, ignited by the vibrant rhythms of the steel pan. With over three decades of experience, including participation in the Notting Hill Carnival and Panorama, her connection to this enchanting instrument is a lifelong commitment.
​
During her Business Studies at university, a lecturer's advice to monetise her passion became the catalyst for Steel Pan Agency's inception in 2010. Shareen's passion extends beyond performance – she is an advocate for inclusivity, working passionately with people of all ages, especially those with special needs and disabilities. In 2013, she established the Steel Pan Trust, a charity aimed at fostering community engagement and delivering transformative music experiences.
​
Recognised for her outstanding contributions, Shareen received The British Association of Steelbands Outstanding Achievement Award in 2015. Her expertise has led her to deliver presentations and lectures worldwide, emphasising accessible music-making for diverse audiences.
​
Steel Pan Agency boasts a roster of over 60 skilled musicians who specialise in delivering exceptional music sessions even for beginners. With an unwavering commitment to excellence, Shareen brings together the finest steel pan musicians in the UK, creating unforgettable performances and experiences. The agency's allure lies not just in its exceptional music, but in the harmonious fusion of talent and dedication, crafting moments of pure gold.