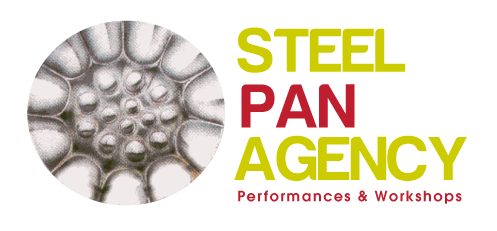 Tenor - £1,200
Double Second - £1,520
Double Guitar - £1,540
Treble Guitar - £1,705
Six Bass - £1,960
Single - £220
Double - £330
We offer a variety of steel pans to suit your musical needs, whether you're a beginner, a seasoned player, or looking to build a full orchestra. At Steel Pan Agency, we take pride in offering brand new steel pans that deliver exceptional sound and performance.
Brand New Steel Pans:
All our steel pans are crafted brand new, ensuring top-notch quality and exceptional sound. Whether you're an individual musician, part of an ensemble, or planning to build a full steel orchestra, our collection has something for everyone. The prices listed above are applicable to our brand new instruments.
Customisation for Schools and Music Hubs:
We have a proven track record of supplying schools and Music Hubs with steelband orchestras. As part of our commitment to education and music enrichment, we can even customise the instruments to match the color theme of your school. Let the vibrant tones of the steel pan resonate within your learning environment.
Second Hand Options:
In addition to our brand new offerings, we occasionally have second hand steel pans available for purchase. This includes the opportunity to acquire complete second hand steel orchestras. These instruments carry a distinctive character, providing an alternative musical experience and cost-effective option.
Get in Touch:
Have specific requirements or looking for something in particular? Reach out to us with your enquiries and we'll be happy to provide you with information about the available options that match your preferences.
​
Purchasing a steel pan is an investment in musical expression and cultural heritage. Whether you're embarking on your musical journey or expanding your existing collection, our team is dedicated to assisting you every step of the way.
​
Please use our Contact Page to get in touch with your specific requirements and preferences. Our team will promptly respond with information about the steel pans that are currently available, pricing details for second hand pans if available and any other relevant information.