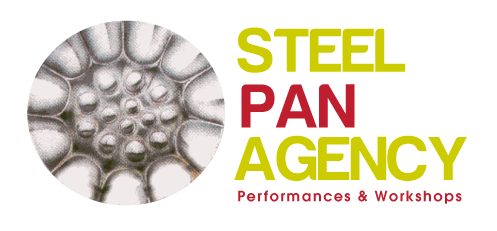 Rent Steel Pans for a Musical Journey
"Renting steel pans from Steel Pan Agency has been an absolute delight for our school. Our students have not only learned to play this unique instrument but have also experienced the joy of creating music together. The optional tutoring sessions provided by skilled tutors were invaluable in enhancing their learning. The rental process was smooth and the instruments were of excellent quality. The students' performance at our school assembly left everyone impressed. We are grateful to Steel Pan Agency for providing us with this enriching musical experience."
Sarah Williams, Music Teacher, Oakridge High School
​
​"Renting steel pans from Steel Pan Agency was a fantastic experience for our school. Our students at Oakridge High School had the opportunity to explore a new and vibrant musical world. The instruments were of high quality and the optional tutoring sessions added great value to our music program. Thank you, Steel Pan Agency, for bringing the joy of steel pan music to our students."
Emma Johnson, Music Teacher at St. Mary's School
Unlock the rhythmic magic of steel pans with our comprehensive rental program, offering an enriching experience for individuals, groups and educational institutions. Immerse yourself in the vibrant world of music, exploring the captivating sounds of a 10-piece Steelband. Whether you're a beginner, enthusiast, or educational institution, our steel pan rental service provides a unique opportunity to delve into the world of this fascinating instrument.
​
What We Offer:
​
Instrumental Exploration: Our 10-piece Steelband offers a comprehensive musical palette, allowing you to delve into the world of steel pan melodies, harmonies and rhythms.

Rental Duration: The minimum rental period is 4 weeks, providing ample time to fully engage with the instrument, develop skills and experience the joy of creating music.

Guided Learning: Enhance your musical journey with our optional tutoring sessions. Our experienced tutors provide guidance, ensuring you make the most of your steel pan rental experience.
​
​
Outcomes of the Experience:
​
Melodic Mastery: Learn and master songs, adapting to the duration of your rental. Develop a deep connection with the instrument, exploring its unique tonal qualities and range.

Audience Engagement: Showcase your newfound skills to audiences, from parents and friends to school assemblies. Experience the thrill of performing and sharing music with others.

Personal Fulfillment: Embrace the joy of music-making while achieving personal milestones. Build confidence as you progress, celebrating your accomplishments along the way.

Team Dynamics: Explore the collaborative aspects of music by engaging in group performances. Develop teamwork and coordination as you create harmonious melodies together.

New Skills: Embark on a journey of learning, acquiring a new skill that will enrich your life and expand your horizons.

Cultural Enrichment: Discover the fascinating origins of steel pans, the only new instrument to be invented in the last century. Immerse yourself in the vibrant culture and history of Trinidad & Tobago.
​
Pricing Details:
​
Optional Tutoring: Enhance your experience with optional tutoring sessions led by experienced steel pan tutors. The tutoring fee is £40 per hour.

Rental Fee: The weekly rental fee for our 10-piece Steelband is £100.

Instrument Delivery and Collection: To ensure a hassle-free experience, we offer instrument delivery and collection services, starting from £200.
​
Price Examples:
​
2 hours per week for 4 weeks: £920

2 hours per week for 6 weeks: £1,280

2 hours per week for 8 weeks: £1,640

2 hours per week for 10 weeks: £2,000
Embark on a musical journey, exploring the captivating sounds of steel pans through our rental program. Whether you're seeking personal enrichment, group collaboration, or educational engagement, our steel pan rental service offers a unique opportunity to create, learn and share music.