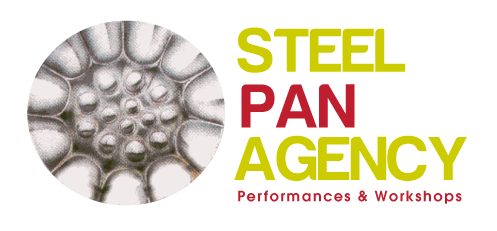 We perform the best in Calypso, Reggae & Popular Music
Great for Weddings, Schools, Private Functions,
Corporate Functions, Community Events, Parties
We often perform; during the wedding drinks reception as background music, before/after/during the wedding ceremony, whilst pictures are being taken or as the main entertainment band for the night.
Corporate &
Private events
Popular as guest arrive at events. We provide quite background music or the music entertainment for the night. Suitable for all types of occasions, work functions and parties, open days, birthday parties, christenings, funerals, launching events...
We bring a great atmosphere and music to community events.
We perform at care homes all over the UK, SEN organisations, mental illness, a variety of fundraisers, school summer fairs, street parties, local community events...
GREAT ATMOSPHERE & GOOD MUSIC
Our steelbands perform a 90-minute set or two 45-minute sets within 3-hours from the musician's start time. For longer durations prices will increase and we are flexible to meet your specific requirements.
Soloist
Starting from £280
Duet Steelband
Starting from £380
Trio Steelband
Starting from £420
4-Piece Steelband
Starting from £540
5-Piece Steelband
Starting from £650
​
Please contact us for a price list in your region
"Very good value for money and set the right atmosphere really well at my dads birthday. Everyone commented on how nice the music made the day. Thank you so much and can't wait to hear you again at my wedding next year"
Jonathan Mint, from Kent
​
Trio Steelband & 4-Piece Steelband
Soloist, Duet & Trio Steelband