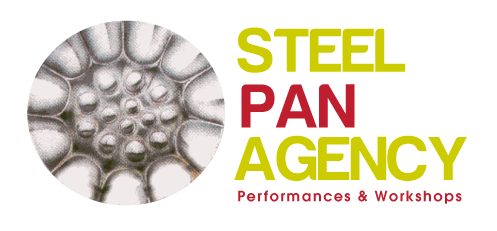 STEEL PAN WORKSHOPS: Unleash Your Inner Musician
An Unforgettable Experience: Dive into Steel Pan Magic
​
Discover the enchanting world of steel pan music with our workshops – an original, unique and truly unforgettable experience for individuals of all ages. With no prior musical experience required, the steel pan's basic skills are easy to grasp, making it an ideal instrument for all.
In our workshops, groups embark on a rhythmic journey, crafting a piece of music while learning about the history and diversity of steelbands. Suited for corporate events, community gatherings and private functions, our steel pan workshops create an atmosphere of camaraderie and musical discovery.
​
For an immersive percussion experience, consider our optional Djembe Drumming and Tamboo Bamboo workshops. Delve into the world of rhythm and sound, enjoying a multi-dimensional musical adventure.
​
Our workshops are designed to foster intergenerational connections, offering an inclusive space for participants aged 5 and above. Join us to unlock the magic of music and forge lasting memories through the art of the steel pan.
​
Prices
2-hour for up to 60 people - starting from £340
All-day workshops for up to 270 people - starting from £540
Drop-In workshop at events
Experience the rhythm at our drop-in workshops, featured at carnivals, festivals, fairs and more. With flexible performances spanning the event it is designed for all ages and abilities. These workshops let you dive into the enchanting world of steel pan music. Whether you have people signing up or dropping in, these sessions offer a unique and memorable activity for participants and families alike. Get ready to groove and create harmonious memories at any event!
Community Organisations & Charities
Our workshops serve diverse community settings, spanning care homes, scout groups, hospitals, mental health institutes and more. We're a favorite among community groups and charities, delivering engaging and creative activities that enhance celebrations, team-building and education. With a solid reputation, we've established strong connections with various community entities. Join hands with us to foster unity, creativity and musical harmony within your community.
Our workshops resonate with corporate teams seeking dynamic bonding. Whether standalone or part of an event our steelband workshops cultivate camaraderie. Participants, regardless of musical background, create incredible harmonies together. In a steelband, each note relies on collective effort, echoing the essence of team synergy. With everyone contributing, our workshops become powerful team-building exercises resonating long after the music fades.
SEND, Learning Difficulties & Disabilities
For years, we have collaborated with community groups and charities, especially those supporting individuals with SEND, learning difficulties and disabilities. Our workshops are carefully designed to empower all participants. We've conducted enlightening lectures on the unique impact of our sessions on various disabilities. Through creative techniques like sensory touch and tailored equipment for diverse needs, we ensure accessibility and engagement. Our workshops embrace flexibility, allowing for free play and encouraging key workers to join the rhythm, fostering an inclusive and enriching musical experience.
Elevate your event with our Steel Pan Parties, a dynamic addition to booking a steelband! Popular for Hen Parties, Birthdays and more, our workshops infuse fun and creativity into your celebration. Host Dinner Parties and BBQs with an exciting twist – experience the thrill of steel pan playing after witnessing our performances. Set up extra steel pans outdoors for an impromptu workshop, embracing a colorful and lively atmosphere. Our Steel Pan Parties offer a unique way to celebrate, where guests of all ages and musical backgrounds can achieve credible music in no time. Join in the rhythmic joy and make lasting memories with friends and family!
"Cubs and our Scouts had a BRILLIANT evening learning how to play the steel pans with the Steel Pan Agency, it truly was fantastic"
Hayes Scout Group
"I really cannot recommend these workshops enough. I booked a session for an event day for work and a year later for my sisters hen do. It's hard to say who enjoyed it more both groups still talk about it now. It truly is unbelievable what we were all able to accomplish in such a short space of time, what we achieved in the workshop was mind blowing, even my mum did it, amazing, thanks again"
Helen Stephenson, from Mitcham